Meet the team at Winegar Law
Winegar Law, Attorneys and Counselors at Law, is a full-service litigation-based law firm specializing in Corporate & Business to Business Litigation, Construction Litigation, Criminal Defense, and Personal Injury. Our attorneys have represented clients throughout the State of Colorado and around the nation. Our attorneys have been involved in multi-million dollar litigation and arbitration disputes here in Colorado and across the country.
Winegar Law attorneys are seasoned trial attorneys who have earned the respect of the Colorado legal community, our clients, and our opponents. Our commitment to our clients and our understanding of the critical importance of superior service, representation and results distinguishes our firm from the status quo.
On behalf of Winegar Law, Attorneys and Counselors at Law, we invite you to explore our site and contact us for a consultation on how our attorneys can help you achieve your legal objectives. We welcome you to our firm.
The attorneys at Winegar Law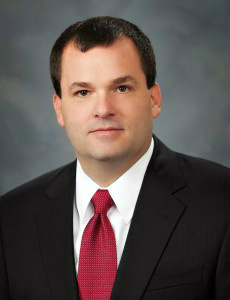 Phil Winegar
Shareholder
Phil Winegar is licensed to practice law before the United States Supreme Court, the United States District Court District of Colorado and throughout the State of Colorado. Phil has represented corporate clients in various business to business disputes, employee embezzlement, corporate planning and protection, construction contractors and specialty subcontractors in matters ranging from mechanic's liens to multi-million dollar disputes. Phil has also served Colorado and El Paso County as an Alternate Defense Counsel and as a former Deputy District Attorney.
Phil has established a reputation as an aggressive trial attorney and effective negotiator, drawing on a unique background of experience including 18 years in the construction industry as a master electrician, subcontractor, criminal defense attorney and former prosecutor.
Phil's negotiating skills are backed by his ability and willingness to go to trial or arbitration having taken cases to trial and/or arbitration ranging from DUI to 1st degree murder to breach of contract, and construction defect claims.
Education:
University of Kansas: Juris Doctor
Baker University: Bachelor of Science in Management
Bar Admissions:
United States Supreme Court
United States District Court District of Colorado
State of Colorado
Affiliations:
EL Paso County Contractors Association
American Bar Association
Colorado Bar Association
El Paso County Bar Association
Email: [email protected]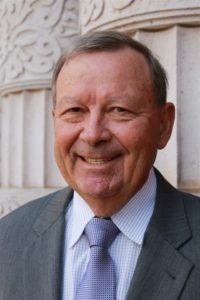 Dale Gerlach
Of Counsel
Dale Gerlach, Of Counsel, is licensed to practice law in the State of Colorado and in the United States District Court District of Colorado. Dale has extensive experience in Colorado courts and in Administrative Law proceedings.
Dale has served as legal counsel for the State Compensation Insurance Fund. During this period, Dale became thoroughly acquainted with all workers' compensation procedures. Dale then spent two years with the law firm of Bennett, Heinicke and Holloway. This firm specialized in personal injury litigation, workers' compensation, wills and estates and real estate practice.
In 1982, Dale started his own law firm which became Gerlach and Weddell, P.C. This firm represented thousands of workers' compensation and personal injury clients. The firm also advised many clients on wills and estate matters. The firm established a strong reputation for honest and trustworthy legal services. The clients' interest always came first. This same high standard of legal service and concern for our clients continues with Minish & Winegar, LLC.
Education
Dale earned the degree of Juris Doctor from the University of Denver and a Bachelor of Arts degree from the University of South Dakota. Dale has served on several Boards and Legal Committees.
Email:  [email protected]