Building a successful business is complex and takes more than a dream and good intentions. Building a successful business requires long-term vision, planning, hard work and an experienced, aggressive legal counsel to partner with you and assist you in meeting the complex legal challenges every business faces from time to time. Ask yourself: Where do you want your business to take you?  Then ask us how we can help you get there.
Where do you want your business to be in 5 years? 10 years? 20 years? What is your plan for getting there?
Every business faces expected and unexpected challenges as they grow.  We have represented a variety of corporations ranging from construction firms, restaurant franchises, nightclubs, doctors, holding companies, investment companies, engineering firms, law firms, and real estate investment/management firms.  We have successfully represented our corporate clients in matters involving construction disputes/defects, contractual negotiations/disputes, trust fund violations, lease negotiations/disputes, employee embezzlement and partnership and corporate disputes.
We have great relationships with an incredible team of experts in the various disciplines necessary to obtain winning results in the matters that can threaten you or your business.  We limit the number of clients we represent at any given time so that we can drill down into the details of your particular matter and give your matter the attention, time and energy it deserves and that you expect.  We can provide you with a budget early on so that you can make informed business decisions and we deliver big firm results without the big firm fees.
Our goal is to win and build a long-term relationship that is mutually beneficial rather than strip-mine your company and its assets like so many other firms. We will never nickel and dime you and we want you to feel like you can pick up the phone and give us call or shoot us an email without worrying about getting billed for short communications and routine questions. Our goal is to be a vital part of your team and your success rather than a necessary evil. We want to be there when you need us most.


Corporate Law Attorney – Free Consultation


If you need a law firm to represent your business, contact Winegar Law today for a free consultation.  The initial consultation with our firm is free and there is no obligation.   We will take the time to learn about your business, what your business needs help with, and formulate a plan to help that is within your budget.   Whether you simply need occasional contract reviews, help with existing litigation, or simply want to have an attorney you can turn to when issues come up we can discuss your situation and provide your company with counsel.
To get your free consultation, simply fill out the contact form below and our firm will quickly be in touch.
Free Consultation – Colorado Springs Attorney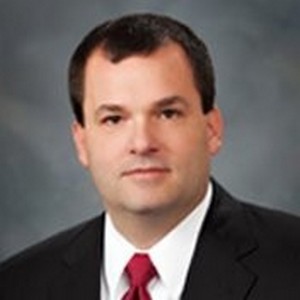 Phil Winegar
Phil Winegar is licensed to practice law before the United States Supreme Court, the United States District Court District of Colorado and throughout the State of Colorado. Phil has represented corporate clients in various business to business disputes, employee embezzlement, corporate planning and protection, construction contractors and specialty subcontractors in matters ranging from mechanic's liens to multi-million dollar disputes. Phil has also served Colorado and El Paso County as an Alternate Defense Counsel and as a former Deputy District Attorney.
Phil has established a reputation as an aggressive trial attorney and effective negotiator, drawing on a unique background of experience including 18 years in the construction industry as a master electrician, subcontractor, criminal defense attorney and former prosecutor.
Phil's negotiating skills are backed by his ability and willingness to go to trial or arbitration having taken cases to trial and/or arbitration ranging from DUI to 1st degree murder to breach of contract, and construction defect claims.