Meet the team at
Winegar Law

Winegar Law, Attorneys and Counselors at Law, is a full-service litigation-based law firm specializing in Corporate & Business to Business Litigation, Construction Litigation, Criminal Defense, and Personal Injury. Our attorneys have represented clients throughout the State of Colorado and around the nation. Our attorneys have been involved in multi-million dollar litigation and arbitration disputes here in Colorado and across the country.
Winegar Law attorneys are seasoned trial attorneys who have earned the respect of the Colorado legal community, our clients, and our opponents. Our commitment to our clients and our understanding of the critical importance of superior service, representation and results distinguishes our firm from the status quo.
On behalf of Winegar Law, Attorneys and Counselors at Law, we invite you to explore our site and contact us for a consultation on how our attorneys can help you achieve your legal objectives. We welcome you to our firm.
The attorneys at
Winegar Law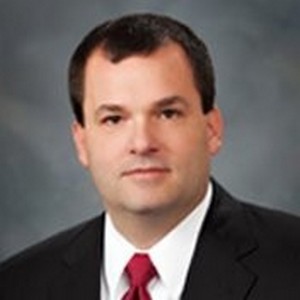 Phil Winegar
Phil Winegar is licensed to practice law before the United States Supreme Court, the United States District Court District of Colorado and throughout the State of Colorado. Phil has represented corporate clients in various business to business disputes, employee embezzlement, corporate planning and protection, construction contractors and specialty subcontractors in matters ranging from mechanic's liens to multi-million dollar disputes. Phil has also served Colorado and El Paso County as an Alternate Defense Counsel and as a former Deputy District Attorney.
Phil has established a reputation as an aggressive trial attorney and effective negotiator, drawing on a unique background of experience including 18 years in the construction industry as a master electrician, subcontractor, criminal defense attorney and former prosecutor.
Phil's negotiating skills are backed by his ability and willingness to go to trial or arbitration having taken cases to trial and/or arbitration ranging from DUI to 1st degree murder to breach of contract, and construction defect claims.
Education:
University of Kansas: Juris Doctor
Baker University: Bachelor of Science in Management
Bar Admissions:
United States Supreme Court
United States District Court District of Colorado
State of Colorado
Affiliations:
EL Paso County Contractors Association
American Bar Association
Colorado Bar Association
El Paso County Bar Association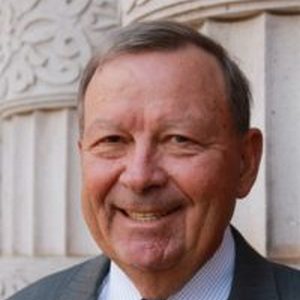 Dale Gerlach
Dale Gerlach, Of Counsel, is licensed to practice law in the State of Colorado and in the United States District Court District of Colorado. Dale has extensive experience in Colorado courts and in Administrative Law proceedings.
Dale has served as legal counsel for the State Compensation Insurance Fund. During this period, Dale became thoroughly acquainted with all workers' compensation procedures. Dale then spent two years with the law firm of Bennett, Heinicke and Holloway. This firm specialized in personal injury litigation, workers' compensation, wills and estates and real estate practice.
In 1982, Dale started his own law firm which became Gerlach and Weddell, P.C. This firm represented thousands of workers' compensation and personal injury clients. The firm also advised many clients on wills and estate matters. The firm established a strong reputation for honest and trustworthy legal services. The clients' interest always came first. This same high standard of legal service and concern for our clients continues with Winegar Law, LLC.  Dale continues to be a valuable resource to Winegar Law, LLC.
Education
Dale earned the degree of Juris Doctor from the University of Denver and a Bachelor of Arts degree from the University of South Dakota. Dale has served on several Boards and Legal Committees.
Harriet Hamilton
Harriet Hamilton is Of Counsel to the firm and works together with Phil Winegar on many of the firm's personal injury and complex civil litigation cases. Harriet and Phil have worked together on a variety of cases over the last decade and have achieved excellent results for their clients.
Harriet Hamilton's legal career began after serving over six years as a Commissioned Officer in the United States Navy. Having relocated regularly within the military, as a child, on active duty, then as a spouse, she has now set down permanent roots in Colorado Springs, with her husband, Scott Hamilton.
Harriet received her Baccalaureate degree in Political Science from UCLA. Upon her discharge from the Navy, she attended law school at the University of California, Davis, receiving a Juris Doctor degree. In law school, Harriet was a member of the law review staff and served as an intern for Justice Frances Newell Carr, on the 5th District Court of Appeals, Sacramento, California. She is a member of the prestigious Order of the Coif, which is a legal fraternity for law graduates who achieved academic excellence.
Harriet's first job as an attorney was on the legal staff of the United States Court of Appeal, 8th Circuit, St. Louis, MO. Since then, her career focus has been representing personal injury victims and plaintiffs with varying legal claims. Achieving partner status in a highly respected firm in Illinois, she participated in at least 20 civil trials, as both first and second chair. Settlements on cases she managed there include a medical malpractice case for $2,000,000.00. She has personally written and argued over 15 appeals in both State and Federal Courts, including having filed briefs in the United States Supreme Court. Her successful reported cases include Faucett v. Ingersoll Rand, 960 F.2d 653 (7th Cir. 1992) (summary judgment for defendant reversed on a products liability defect case); Bryson v. NewsAmerica, 662 N.E.2d 1248 (1996) (reversed dismissal on the pleadings of a libel case concerning a story in Seventeen Magazine); Haudrich v. Howmedica, 672 N.E.2d 1207 (1996) (affirmed trial verdict of $1,686,988.70 on a medical device defect case, against defendant's federal preemption argument).
After Scott retired from the Air Force, the family moved to Westminster, Colorado, (Scott's native state). Harriet was admitted to the Colorado Bar in 2000 and since then has practiced law in this State, in her own firm. In 2012, she re-established her firm in Colorado Springs. She provides representation to individuals in the area of personal injury and contracted legal services to other law firms, of verbal consultation, research and brief writing.
In addition to her legal career, Harriet has worked as a contract federal investigator. With her husband, she raised two children and they were previously co-owners/operators of a franchise business.
She is a member of the Colorado Bar Association, the El Paso County Bar Association, the Small Firm Section of the CBA, the Colorado Women's Bar Association and an organization of regional front range Women's Owned Law Firms (W.O.L.F.).